4. Penguins VS 5. Flyers
Game 1- Wednesday, April 11th, 7:30pm, Consol Energy Center
Game 2- Friday, April 13th, 7:30pm, Consol Energy Center
Game 3- Sunday, April 15th, 3:00pm, Wells Fartgo Center
Game 4- Wednesday, April 18th, 7:30pm, Wells Fartgo Center
The rest is if necessary, and you can probably find it on NHL.com if you care that much.

More after the jump.
It's the most wonderful time of the year. We've walked with this team through the good times and the bad this season, and now we've arrived at the postseason. People can complain all they want about the how the standings suck, but guess what, they aren't changing. The Penguins are locked in at #4, and the cross-state Flyers are #5. There's nothing that can change that.
The Pens only beat the Flyers twice this season, but we all know that regular season stats mean nothing when you enter the playoffs. Just ask the Washington Capitals.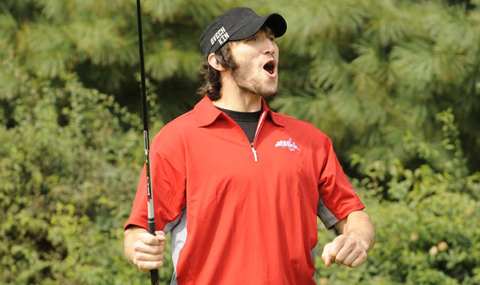 As fans, we've experienced a lot this season. Malkin putting the team on his back. Sid coming back. Sid having a setback. The injuries. ALL OF THE INJURIES. Sid coming back again. The team becoming unstoppable. The late season defensive fiasco. Then finally beating The Bruins, Rangers, and Flyers in the last 3 games of the season. As much as that game didn't mean anything for the standings, mark my words, the Penguins gained a lot from beating the Flyers on the last day of the season.
Joe Vital(e) will ruin people.
Also, not going to lie. Watching Talbot and Jagr in a Playoff series is gonna be weird, but they'll be irrelevant anyway, so it doesn't matter.
Bromance for sure. Vomit.
Few Predictions:
Flyers Player to Watch: Ilya Bryzgalov and Sergei Bobrovsky. God knows you'll see both of them this series.
Penguins Player to Watch: The obvious choices are Sidney Crosby and Evgeni Malkin. I'm choosing Pascal Dupuis. His point streak doesn't carry over on the stat sheet, but he's been huge lately. Bid on him to continue to lead the Penguins to success.
Honest Prediction: The Flyers are jokes. But they're jokes who can score. With that said, there's no chance their goal tending holds up. Penguins in 6.
As hockey fans, we live for this. This is the greatest time of the year. NOTHING else matters in life once the playoffs start. Laundry doesn't get done. You start skipping meals. Homework ends up being done at 2 in the morning..or not done at all. You lose contact with family and friends. You forgot to shave, or just chose to willingly look like a homeless person until June. All because the only thing on our mind is the Cup. In the playoffs, the fans do matter. Show your support. Go down to the screen. Try and make it to a game if the opportunity arises. Wear the same shersey you haven't washed since February...Just me? Fair enough.
Where ever you are, Bring The Noise.
16 wins away.